When the summer heat of the northern latitudes begins to fade, RVers start to plan for their winter. Common destinations are Florida, Texas, Arizona, and California. Arizona is directly south of the four western Canadian provinces. As such it's about a three or four day drive. For the eastern provinces, Florida and Texas are about a three or four day drive,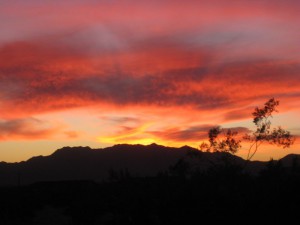 and Arizona, is more like a six or seven day drive. So why select Arizona?
1-    If you don't like humidity you won't enjoy Florida's humid days. In Arizona the weather is normally dry with low humidity in the winter. The days are usually sunny, although cloud and rain can happen. There are two climates in Arizona. It will be warm in the southern area, but cold a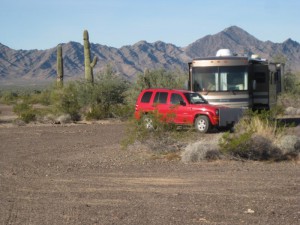 nd snowy in the north, up by Flagstaff and the Grand Canyon.
2-    Nights in Arizona are cool for nice sleeping conditions. After late February the heat increases.
3-    Arizona's scenery is great. In the southern desert areas, rugged mountains rise from a flat desert floor. To the north, above the Mogollon Plateau lies the Grand Canyon.
4-    For those who want to boondock, Arizona is the place to be. The Bureau of Land Management (BLM) looks after vast acres of wilderness. In some of those areas, such as at Ajo, you can boondock free for up to 14 days. This is true wilderness dry camping. Your RV has to be self-contained, and you will have to leave the area when your dirty water tanks are full or your fresh water tank is dry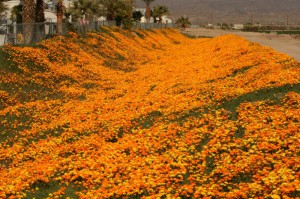 5-    If staying in a trailer park is important to you, you'll find lower prices for trailer parks in small places like Wellton, at around $300/month. Big cities area will be closer in price to the higher rates found in the east. If you like trailer park communities, you will find lots of these near Yuma, and Phoenix.
6-    The state has several historical sites to visit. After all, this is the home of the old violent west, home to Tombstone, the Yuma Jail, and Tucson.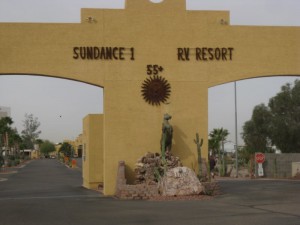 7-    Old mine sites are plentiful and are frequently found at the end of a long four-wheel drive trail. At Ajo, you can visit a huge open pit copper mine, now derelict, and see the massive rock and tailings piles that spread out for a mile or so.
8-    Kitts Peak observatory
9-    When boondocking, you have great access to uncluttered skies. This is a terrific time for stargazing.
10-    Quartzsite has a huge RV show in a massive tent around the end of January. Thousands of RVers camp on the surrounding BLM land.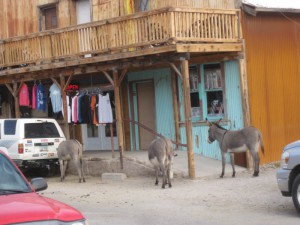 11-    Kartchener Caverns is one of the newer caves discovered and is now open for your visits.
For more than four decades James Stoness has travelled the roads of North America, photographing and writing about what he has seen. His travel articles and beautiful pictures have been published in several magazines and newspapers. He is also the author of five western novels.  Visit his website at:  www.stonesstravelguides.com