Did Paul Bunyan hike south from Canada to leave his baseball bat beside the Louisville Slugger Museum? It's not unlikely because there, standing beside the wall is a 31,000 kg bat standing 36 metres high. It's actually higher than the five storey building, and that would be Paul's size. The museum sees over 200,000 visitors a year many coming to see the Louisville Slugger bat, a bat made by the same family that has been active in woodworking for over a century. The museum features all things baseball and you can get a guided tour of the factory.  Outside you can walk along the Louisville Slugger Walk of Fame and see bronze representations of some famous hitters and their Louisville Slugger bat.
Louisville is on one of the Snow Bird routes south and visitors passing through as the Christmas Season nears will enjoy the efforts that go into 'Light up Louisville'.  Apparently Santa will be leaving Canada, from the North Pole,  making a special trip to Louisville where he helps the Mayor pick up a big electrical plug which when placed in the socket illuminates holiday lighting in a large section of down town Louisville. There is also a huge parade with over 100 entries, and lots of lights, fireworks, and fun for all in down town Jefferson Square Park.
Louisville is well known for the Kentucky Derby at Churchill Downs and is a show that is attended by huge crowds. Other people like to take a slow river boat cruise or just go shopping.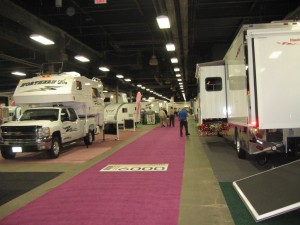 Louisville has many shows such as the Boat, RV and Sportshow in January at the Kentucky Exposition Centre. The town also hosts the massive National RV Trade Show, also in the Exposition Centre. This event in early December will see more than 1000 exhibitors and dealers of RV related items.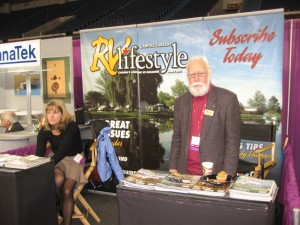 While this event is not for the general public it is a show that presents new and exciting products to the most important people in the RV business, the dealers. If they aren't up to date, it's hard for them to tell their customers what is new.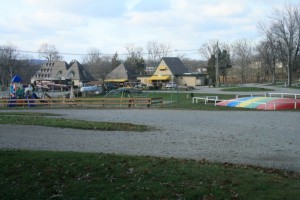 If you are driving  an RV the Louisville South KOA is located just out of town at Shepherdsville which is south on I-65 and east on Hwy 44. This location makes it easy to keep out of the rush, and then drive into town to do your touring, eating, and shopping. This KOA isn't only a handy place to stop, it is made for family pleasure.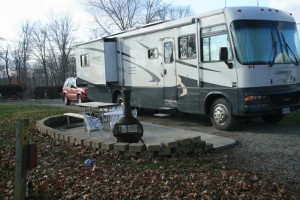 Kids will enjoy the mini-golf and other outside games, and the pools. The whole family can enjoy walking along the river or relaxing in the big hot tub.
Whether you are heading south for the winter, or touring the country in the summer, Louisville has a lot of reasons for you to visit.
Happy RVing !
For more than four decades James Stoness has travelled the roads of North America, photographing and writing about what he has seen. His travel articles and beautiful pictures have been published in several magazines and newspapers. He is also the author of five western novels.
Visit his website at:  www.stonesstravelguides.com