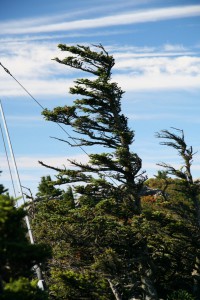 Many tourists who drive the Blue Ridge Parkway take time to visit the famed Grandfather Mountain in North Carolina. There they walk across the Mile High Swinging Bridge, scramble over the rocks to a comfortable viewing point to view the countryside below.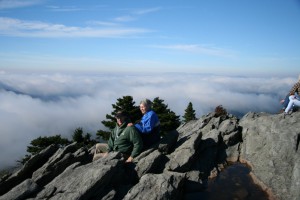 The 69 metre suspension bridge jumps a 24 metre chasm between two outcropping of the rugged mountain structure at an elevation of 1617 metres. Don't be misled by the movements of the swinging suspension bridge as you walk across. It is a well built structure and firmly anchored, as it needs to be. The winds can really whistle through these peaks sometimes. Note the trees up here with their limbs all pointing in one direction. It's easy to see where the wind blows from most of the time.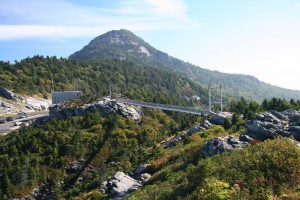 There are several hiking trails for your enjoyment. Since the mountain is home to many endangered species it is one place you can go to see rare plants. When we were there the mountain ash trees were loaded with red berries and along with the dazzling displays of flowers it was a great visual feast. Adding to the enjoyment were the frequent far views visible from the open mountain side.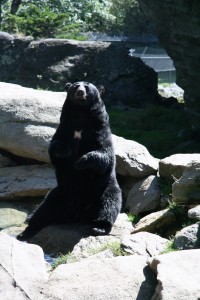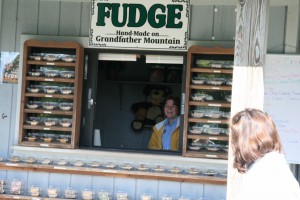 There are several habitats for a variety of animals where you can get close to the animals. Nearby there is an inside museum with area exhibits. There is also a homemade candy shop that you will enjoy visiting to replace some of the energy you'll use up roaming among the sites.
For more than four decades James Stoness has travelled the roads of North America, photographing and writing about what he has seen. His travel articles and beautiful pictures have been published in several magazines and newspapers. He is also the author of five western novels.  Visit his website at:  www.stonesstravelguides.com.
Happy RVing